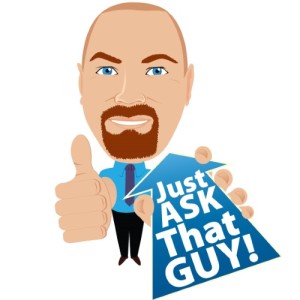 When shopping around for IT support it is very common for people to ask friends, relatives and business associates for help with their computer or technical issue. At times this can lead to the recommendation of using a friend, or relative to help you out.  The benefit of that for individuals is that they generally get someone that can "fix" a problem for you and "help you out".  However, what if that doesn't work? What if that "problem" is that your computer is down and your business is impacted?
Would you really want the person down the street working on your business computers? Unless they do it as a full time job, do you know if they have the skills and more importantly the experience to complete it properly? You usually get a great "deal" on the price, but "You get what you pay for" applies in this industry as much as any other.
What about Future Shop, Staples, or any of the other big box stores? Would you want to take your computer there? In many cases the tech staff there are being paid a fraction of what you are being billed for the service. They normally get paid incentives to "add on" services that you don't always need including selling you parts that may not need to be replaced. You have more protection if they do something wrong, but have you tried to sort out a problem with a big corporation? It can be a nightmare.
This is where we come in. At Just Ask That Guy Technical solutions you are dealing with the owner, Trevor Vicars. He is the owner of Just Ask That Guy Inc. The company is specifically setup to help small and medium sized businesses manage their IT needs. We do not focus on individual customers, we focus on the needs of businesses. We can provide not only the typical "Its broken… fix it" service, but we can also help you with strategic planning, business expansion, risk management, hardware and software deployment and other IT related services. The whole point of managed service is to remove the headache of dealing with technology. Why spend hours staring at a computer screen, screaming at it, when you don't have too!
There are other firms that will help you with "Everything IT" from large businesses with massive server farms, to web design, SEO and custom programming.  That is not what we do. Although we have partnerships with local companies in the Moncton area that can handle those things for you, and we can provide you with their information, it is not what we can provide. We can help you identify your needs and if we can't help you, we will find someone that can. If the job exceeds our capacity to provide you with the high standard that we expect, we will even refer you to our competitors! The philosophy of the owner is that we would rather make sure you are happy with a solution, even if it is with a competitor, then have you go without support.
What can we do for you?
What we provide are things like: Securing networks, optimizing and speeding up computers, hardware and software installs, networking setup and maintenance, server setup, backup, cloud backup, managed antivirus, keeping your computers secure though patch management, making sure your emails are working, your tablets and smartphones connect to your email and are working the way you want it.
In a nut shell, we handle the day to day technology needs so you can focus on what you do best, running your business.
We make things work the way you want them to work.
If you don't have the hardware and software that you need we can help you with that too!
If you need technical support, managed support, or just frankly help with understanding technology and what you actually need, just call "That Guy".