Just Ask That Guy Technical Solutions is a incorporated company in New Brunswick, service small businesses in Moncton, Dieppe and Riverview.
Our principal goal as a company are simple.
Help businesses effectively use technology available to them as a tool to make their lives as business owners easier. 
Its just that simple. Gone are the days where as a small business owner you can ignore technology. Its integrated into our daily lives at every level. Smartphones, tablets, computers, networks, internet access, point of sale systems and others. They are all around us. Every minute of every day there is a new device, software, or technology that may make your life as a small business owner easier. What happens if you don't have the time or budget to hire someone full time to manage if for you?
You simply contact us, and we take care of it.
We don't focus on large scale operations, server farms, data centers or businesses with 25 or more employees, we focus on small business. The reason we do this is due to our commitment to provide exceptional service to you, the client. Our principal it to work with you as a partner, we grow when our clients grow. We are there when our clients need a hand with something.
We offer varying service plans that add value and options to the service that we provide. We don't simply charge you more money. Our plans are designed to assist you as the business owner with managing the risk, and hassle of managing a dizzying array of complex devices.
If you need quick advice on something, we can help you. If you need comprehensive and exhaustive management of your systems so you don't need to worry, we can help you with that.
Our goal is to take the worry and hassle of dealing with technology away so you can focus on what you do best, running your business. Let us take care of the technology for you.
Who we are: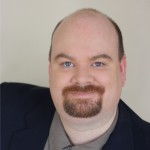 Trevor Vicars is the principal owner of Just Ask That Guy Inc. He holds a Bachelor of Arts with a major in Law from Carleton University in Ottawa, Ontario. He started off in IT when his father built the families first computer from a kit in the late 70's. His interest and love affair with technology started very early in life. Trevor was always wanting to figure out how things worked, and was fascinated with computers.  He learned to program on an Apple ][+ computer where he wrote his first programs. During his early years he ran what was commonly referred to as a Bulletin Board System (BBS) in his hometown of Markham, Ontario. Around that time he built his first computer, a shiny new 386DX (with 387 Math Co Processor for you tech heads) by hand. Since that time Trevor has hand built countless number of computers of all types and configurations.
During his time at Carleton University he served as the General Manager of the Rideau River Residence Association, a non profit student association for undergraduate students at Carleton.  In this role he managed the day to day functionality of the student association and its business interests. This is where Trevor got his first taste of executive management, serving as a member of the board of directors.
Upon completion of university Trevor began work with Rogers Communications in their, at the time, relatively new division "Rogers @Home". During the first two years at Rogers, Trevor held the position of Technical Support Consultant, Business Technical Support Consultant, and Tier 2 Representative. He was then promoted to the role of Team Manager of Rogers Hi-Speed Internet where he let at team of up to 20 Technical Support Consultants. During that role he was responsible for designing and implementing a number of business processes relating to the products and services provided on the cable platform to business and residential customers.
During his tenure at Rogers he served a number of functions in addition to his regular roles including:
Subject Matter Expert (SME): Technical Support for all Rogers Products for the Integrated Customer Management (ICM) Project
Customer Operations process designer: Rogers Home Phone Tier 2 launch procedures, process flow and documentation
Process Designer and Manager: Agent @home, Telecommuting program, Rogers Cable
Management Co-Chair: Rogers Simcoe/York/Durham –  Occupational Joint Health and Safety Committee.
As the principal owner all of his work and prior experience is brought to your company when you use our service.